Anne Flett
Always seeking new challenges, I'm excited to use my abundant enthusiasm, practical shrewdness, innate sense of style and love of Santa Barbara to help investors through the milestone of buying a home. From the trails to the beaches to the amazing food, glorious vistas and unify celebrations, I have a deep love of Santa Barbara and know its neighborhoods, schools and recreation areas well.
There have been many influences toward my decision to become a realtor. Before beginning a family of my own I taught middle school, where my warm, calming and steady disposition mixed with my natural enthusiasm was of great value. It was with the experience of the classroom that I learned that my truest skills are with people. My mother, the daughter of a central coast contractor who grew up with an eye for construction and homes, was an event planner and an interior designer. We regularly toured homes and neighborhoods, trips to the tile shop were always a favorite as were large books of fabric swatches or wallpaper.
From my mother's contagious enthusiasm for homes and her natural sense of style to my father's Depression Era common sense and practicality; his clever mind brimming with integrity, the major influences in my life have pointed me in the direction of helping you into the right home.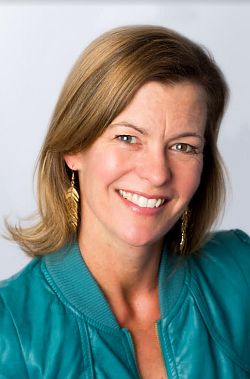 Anne Flett
Agent
Stats
735 State Street, Suite 613
Santa Barbara, CA 93101
E anneflett805@gmail.com
T (805) 722-2816